By Elizabeth Howell,
Published by Space.com, 10 November 2023
The debris avoidance maneuver took place on Nov. 10.
Update for Nov. 13: In an email to Space.com, a representative from NASA's Space Operations Mission Directorate confirmed the debris avoidance maneuver that took place on Nov. 10.
"On Nov. 10, the International Space Station's Zvezda service module engines were fired for five mins, 16 seconds beginning at 10:07 a.m. EST to maneuver the complex away from the predicted track of an orbital debris fragment," NASA's email reads.
"The maneuver had no effect on the rendezvous and docking of NASA's SpaceX 29th commercial resupply mission, which docked to the space station at 5:07 a.m. Nov. 11 after launch two days prior."
The International Space Station moved out of the way of space debris yet again this year, hours before a new cargo ship is supposed to arrive.
A Russian Progress cargo spacecraft attached to the International Space Station (ISS) fired its engines Friday (Nov. 10) in a space debris avoidance maneuver, Russian federal space agency Roscosmos officials wrote on Telegram; translation was provided automatically by Google. (Space.com reached out to NASA officials and is awaiting the agency's confirmation of the maneuver, as well as the nature of the debris.)
The five-minute (316.5-second) engine burn took place at 10:07 a.m. EST (1507 GMT or 6:07 p.m. in Moscow), the statement from Roscosmos added, raising the orbit of the ISS by roughly 3,000 feet (900 meters). For comparison, the average ISS orbit is about 250 miles (400 km).
NASA has not yet disclosed what impact this maneuver, if confirmed, may have on ISS operations. A SpaceX Dragon cargo spacecraft launched on Thursday (Nov. 8) is expected to arrive there in mere hours. Dragon should berth at the ISS at 3:45 a.m. EST (0845 GMT) tomorrow (Nov. 10), if there are no changes to the schedule.
While ISS debris-dodging maneuvers are meant to be conservative, the American football-field-sized complex is on the move more often than ever. As of December 2022, the ISS had moved out of the way from space debris 32 times since 1999, NASA officials noted in a quarterly debris report.
This orbital debris maneuvering count jumped to 37 occasions overall — and twice alone in the month of August 2023 — by the time the last report was available in the summer.
The ISS is not alone in having to move orbits more often, however. The accelerating number of satellites going to space — fueled by the shrinking size of satellites that subsequently increases launch affordability — is affecting numerous Earth-orbiting operations as debris risk mounts.
In June, for example, SpaceX filed a report with the U.S. Federal Communications Commission (FCC) stating its Starlink broadband satellites had to perform avoidance maneuvers more than 25,000 times between Dec. 1, 2022, and May 31, 2023. 
More than 1,300 of those maneuvers were to avoid the debris generated by an internationally condemned Russian anti-satellite missile test in November 2021, which also threatened the ISS for a time. SpaceX officials said in the FCC filing that the test debris remained the greatest operational risk to Starlink.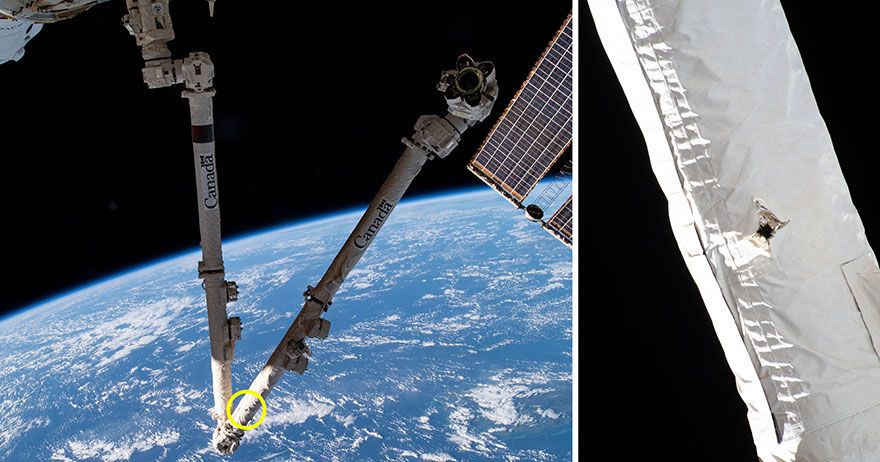 In May 2023, SpaceX had about 4,500 operational Starlink satellites — making an effective average dodge rate of once per satellite per month, based on the SpaceX figures. The number of Starlink dodges overall in that reporting period was double the number of times reported between June to November 2022, when Starlink had somewhere near 3,300 active members in orbit.
For perspective, however, SpaceX has a strict standard to maintain safety of its satellites. Starlink satellites are mandated to move if there is a probability higher than 1 in 100,000 that any object will come within an individual satellite's pathway. SpaceX's standards are also 10 times higher than what NASA and international space agencies require, namely a 1 in 10,000 chance.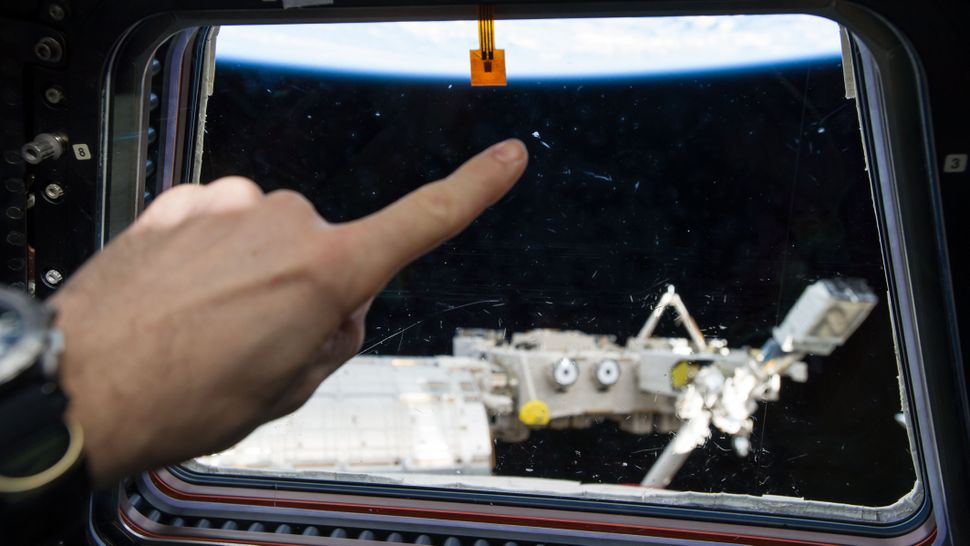 NASA generally says that ISS maneuvers have no undue impact on the station's operations. The agency's guidelines require a clear path for the ISS in a "pizza box"-area shape of space around the station's orbit, measuring about 2.5 by 30 by 30 miles (4 by 50 by 50 kilometers) with the ISS at the center, according to agency officials. The U.S. military, which sends tracking information to NASA, can track pieces as small as 2 inches (5 centimeters) in diameter.
Given the fuel requirements involved to adjust the ISS orbit, either for space debris or to avoid the drag induced by Earth's atmosphere, the space station coalition usually relies on fueled-up and docked cargo ships to do the heavy lifting. 
Historically, Russia has offered Progress cargo ships for ISS orbital boosts. But NASA is also developing its own capability, especially as Russia and NASA are each forming independent coalitions for future space exploration in the wake of Russia's war in Ukraine that started in February 2022. For example, NASA tasked a Northrop Grumman Cygnus ship to do a standard orbit-raising maneuver for the ISS in June 2022.
Space debris also has the attention of U.S. regulators. The Federal Communications Commission pledged to focus on "satellite and orbital debris rules" with its new Space Bureau, created in April. The FCC also has pledged to include in-space servicing assembly and manufacturing (ISAM) risks and opportunities as it updates its rules framework concerning orbital debris. 
There are also numerous projects in the works to clean up space debris manually in orbit. Ironically, however, the target of the planned European Space Agency's ClearSpace-1 cleanup mission was itself hit in August by orbital debris.
See: Original Article
---