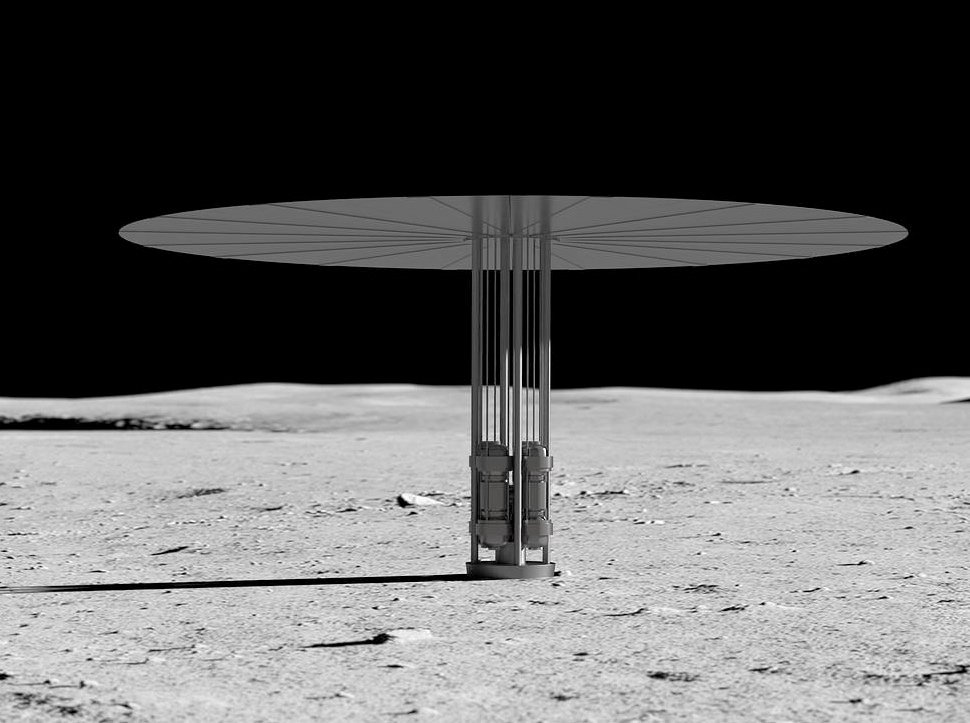 A NASA concept for a lunar fission power system. NASA is funding three teams to study reactor designs but the future of the program is uncertain. Credit: NASA
By Sandra Erwin,
Published by SpaceNews, 3 October 2023
Intuitive Machines, Lockheed Martin and Westinghouse Government Services will support AFRL's project known as Joint Emergent Technology Supplying On-orbit Nuclear Power
WASHINGTON — Intuitive Machines, Lockheed Martin and Westinghouse Government Services won contracts from the Air Force Research Laboratory to advance technologies for nuclear powered space vehicles.
The project is part of an AFRL Space Vehicles Directorate program called Joint Emergent Technology Supplying On-orbit Nuclear Power, or JETSON.
The goal of the project is to advance nuclear fission technology to produce small power reactors for space vehicles. AFRL is seeking a reliable and constant source of electricity for satellites.
The contracts were announced Sept. 29. 
Intuitive Machines, a startup based in Houston that specializes in space infrastructure, received a $9.4 million contract to design a spacecraft concept that employs compact radioisotope power system, electric or hybrid propulsion.
Westinghouse Government Services, based in Hopkins, South Carolina, won a $16.9 million contract to "mature relevant technologies, conduct analyses, trade studies, and explore risk reduction strategies to investigate how a high power, nuclear fission-system could be implemented from a subsystem, spacecraft, and architecture standpoint."
Lockheed Martin Space, based in Denver, was awarded a $33.7 million contract "to mature the technical design of the JETSON spacecraft systems and subsystems to a preliminary design review level of maturity, and to fully develop the overall program development and test program planning through critical design review."
All three contracts extend through December 2025.
The three vendors were selected by NASA in June 2022 for phase 1 studies of fission surface power systems, small nuclear reactors intended to support later phases of the Artemis lunar exploration campaign. Each team received $5 million for initial design studies.
See: Original Article
---