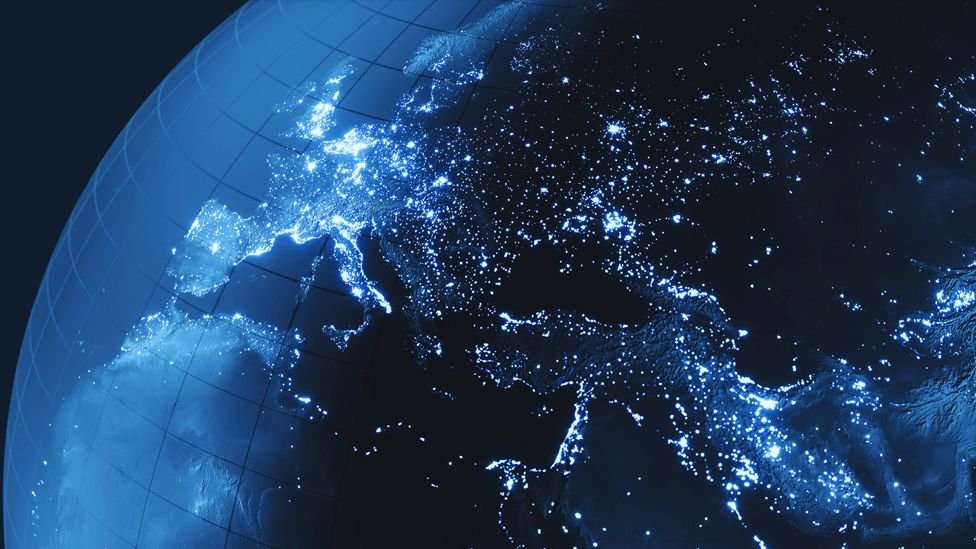 By Jonathan Beale,
Published by BBC News, 16 July 2021
The US wants to locate a giant new radar system in the UK to track objects in deep space.
The US Space Force is developing the global system to identify potential "targets" up to 36,000km away, in areas of deep space where a lot of military satellites are positioned.
Other sites would include Texas and Australia.
The Ministry of Defence said the new radar capability has the potential to make space "safer and more secure".
It comes amid growing concerns about congestion, competition and even an arms race in space.
Both the US and Britain have accused Russia and China of developing weapons which could be used to take out satellites.
Last year alone more than 1,000 new satellites were launched into space – including 10 by the US military.
The plans to develop the Deep Space Advanced Radar Capability – or DARC – are being developed at the US Space and Missile Systems Center.
It was one of the sites visited by Defence Secretary Ben Wallace and UK defence chiefs this week on a visit to California. They also held discussions with Elon Musk's SpaceX.
Lt Col Jack Walker of the US Space Force told the BBC the US was "in discussion" with the UK about putting the radars "possibly in Scotland or further south".
He said the site would house "anywhere from 10 to 15 parabolic antenna (large satellite dishes) for tracking and four to six for transmitting" and cover an area of about 1km square.
Each radar dish will be 15 metres in diameter.
Col Walker said the purpose of the system would be to "detect and track targets which could potentially be threats to our high-value assets".
"It could be from the Chinese, it could be from the Russians, it could be anti-satellite or it could be debris in space," he said.
Dark corners of space
The US already operates an early warning system to detect ballistic missiles in space, which includes a service at RAF Fylindales in North Yorkshire.
But the radar systems at the secretive RAF base can only detect objects up to 20,000km (12,400 miles) away.
The new DARC system will be able to see much further.
Col Walker says it will be able to detect an object the size of a football up to 36,000km (22,400 miles) away.
On the US visit, the UK's chief of the air staff, Sir Michael Wigston, said "right now the UK is focused on understanding what's going on in the dark corners of space".
He said the increasing congestion and competition in space "all point to needing to rapidly build our understanding of what's going on".
Sir Michael has predicted the next war could be won or lost in space.
Defence Secretary Ben Wallace said the government would be publishing a space strategy in the autumn.
He said space was under threat and the UK needed to protect its key national infrastructure.
Mr Wallace said he did not think there was going to be "moonraker and Star Wars lasers in space".
The UK's military doctrine would not be about "wrecking space but defending and protecting space", he added.
A Ministry of Defence spokesperson said: "This new radar capability has the potential to make space safer and more secure, helping to protect our satellite system by tracking and monitoring objects.
"We are exploring our potential partnership with the USA on DARC and discussions so far have been positive."
See: Original Article
---