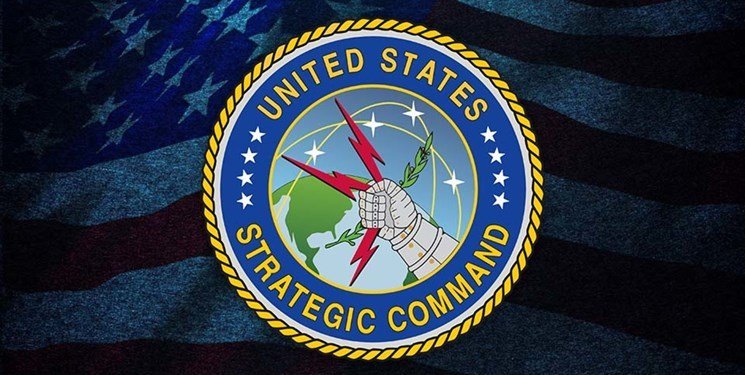 By US Strategic Command Public Affairs,
Published by Stratcom, 26 July, 2023
Offutt Air Force Base, Neb.  –  U.S. Strategic Command (USSTRATCOM) officially stood up the Joint Electromagnetic Spectrum (EMS) Operations Center (JEC) during a ceremony at USSTRATCOM today.
The JEC will serve as the heart of the Department of Defense's Electromagnetic Spectrum Operations with the primary goal of restructuring accounts for force management, planning, situation monitoring, decision-making, and force direction.
During the ceremony, Gen. Anthony Cotton, the USSTRATCOM Commander, emphasized this new center's significance to national security.
"Today is about moving forward. It's about implementing a strategy that will advance and protect U.S. strategic advantages in the electromagnetic spectrum. Advantages that are critical for our nation's defense and security," said Cotton. "Maintaining superiority in this contested space requires new approaches, and the nation is all over it."
The Joint EMS Operations Center represents a critical step forward in our ability to operate effectively in the increasingly congested and contested electromagnetic spectrum. By optimizing this finite resource, we enhance our warfighting capabilities and maintain our dominance in the information domain.
During the ceremony, Brig Gen. AnnMarie Anthony, the director for the JEC, said her team's role is vital to maintaining strategic advantage in every warfighting domain.
"These challenges require updated systems, new techniques, and better integration. It requires an organization that synchronizes efforts across the Joint Force. The members of the JEC are knowledgeable, poised, and ready to meet this challenge," said Anthony. "Our team will enhance, maximize, and ensure EMS superiority."
The Joint EMS Operations Center aims to consolidate and streamline electromagnetic spectrum management, which has recently become increasingly congested and contested. Effective spectrum management has become vital to maintaining the U.S. military's strategic advantage with the growing reliance on advanced communication systems, wireless technologies, and electronic warfare capabilities.
The Joint EMS Operations Center will facilitate real-time situational awareness, coordination, and synchronization of electromagnetic spectrum operations by bringing experts from various military branches and agencies.
The center's primary objective will be to ensure the availability, integrity, and resilience of the electromagnetic spectrum, enabling uninterrupted communication, information sharing, and precision targeting capabilities for U.S. forces.
Establishing the Joint EMS Operations Center reflects USSTRATCOM's commitment to adapt and innovate in the face of evolving challenges. As adversaries develop new capabilities to exploit the electromagnetic spectrum, this center will enable the U.S. military to respond effectively, safeguarding critical communication channels and ensuring operational superiority.
The Joint EMS Operations Center will work closely with industry partners, academia, and international allies to exchange information, develop best practices, and stay at the forefront of EMS operations. Through collaboration and coordination, the center will enhance the effectiveness of joint military operations, improve spectrum efficiency, and mitigate the risk of electromagnetic interference.
The establishment of the Joint EMS Operations Center marks a significant milestone in the U.S. military's efforts to maintain superiority in the electromagnetic spectrum. As technology advances and the spectrum becomes increasingly congested, this center will serve as a vital asset, ensuring the U.S. Armed Forces' ability to project power, protect national interests, and maintain a decisive edge in an era of complex and evolving threats.
USSTRATCOM has global responsibilities assigned through the Unified Command Plan that include strategic deterrence, nuclear operations, joint electromagnetic spectrum operations, global strike, and analysis and targeting.
See: Original Article
---