By Matt Kennard and Mark Curtis,
Published by Declassified UK, 7 May 2021
Declassified UK obtains first evidence of the environmental footprint of Britain's surveillance agency, GCHQ, which shows its staff are flying nearly three times more than the average Briton annually, raising questions about the scale of its global base network, which has never been officially acknowledged.
GCHQ personnel are flying up to 60 million kilometres per year, equivalent to 1,500 trips around the world despite having no official overseas operations
GCHQ's greenhouse gas emissions from staff travel were 30% higher than Home Office last year despite having five times fewer staff
GCHQ blocks release of data on nearly all its carbon emissions, but internal reports show its efforts to reduce greenhouse gas emissions have failed
In 2013 accident, GCHQ leaked biocide into local watercourse around one of its sites, sparking investigation by Environment Agency
Britain's largest intelligence agency, GCHQ, has emitted a "surprisingly high" average of 11,116 tonnes of greenhouse gas (GHG) emissions on staff travel over the past eight years, it can be revealed.
Air travel accounts for roughly 90% of these emissions, which in recent years have reached more than double those of the Home Office.
GCHQ, which collects intelligence mainly through electronic spying, has emitted 89,332 tonnes of greenhouse gas emissions on staff travel since 2012, with its staff flying nearly three times more kilometres annually than the average Briton in this period.
The size of GCHQ's environmental footprint is revealed for the first time in documents obtained by Declassified, raising new questions about the scale of the intelligence agency's global operations, which remain top secret.
A GCHQ spokesperson told Declassified: "Some of our staff need to travel as part of their vital work with international partners to help keep the country and our allies safe."
Asked by Declassified where it has overseas bases, GCHQ offered us only a link to its website. Yet this provides no reference to any overseas base, listing only five sites in the UK at Cheltenham, Manchester, London, Scarborough and Bude.
However, revelations in 2013 from US whistleblower Edward Snowden showed that GCHQ operates three sites across the Gulf state of Oman, one in the heart of Berlin, several in Cyprus, as well as on Ascension Island in the Atlantic Ocean.
Emissions
The Home Office, the UK's interior ministry, has produced fewer emissions from staff travel than GCHQ in every year for which data is available despite having over five times the number of staff – 34,982 compared with GCHQ's 6,348.
Last year, the Home Office emitted 8,245 tonnes of GHG from staff travel compared with 12,064 for GCHQ, or 30% less.
An analysis for Declassified by Scientists for Global Responsibility (SGR), a group of experts promoting the ethical use of science, estimates GCHQ personnel fly 50-60 million passenger kilometres per year. This is equivalent to about 85% of staff members taking a return flight to New York every year.
"The amount of business flying is surprisingly high for an organisation of this size and role," said Dr Stuart Parkinson, executive director of SGR. "One hopes they took the opportunity during the pandemic to reduce their travel emissions by switching to using more electronic communications."
GCHQ personnel have averaged 1,575 tonnes of GHG emissions on air travel since 2012, which is nearly three times the number for the average Briton.
In its 2014 environmental report, GCHQ noted there had been "a reduction in the use of first- and business-class air travel with increased use being made of premium economy and economy-class flights".
It added: "Care needs to be taken to balance the needs of reducing cost and emissions by switching to economy-class travel against the adverse health impacts this may have on staff required to make long-haul trips."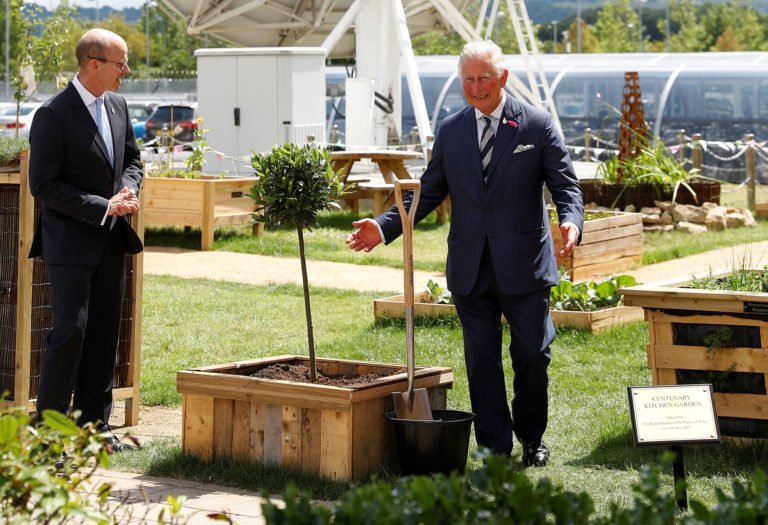 While GCHQ redacted all the figures for its GHG emissions apart from business travel, it did disclose general summaries of each year's performance, which show it has consistently failed to bring down its total emissions.
In 2013, for example, the agency noted that "reported greenhouse gas emissions continue to rise", adding it was "unlikely" that there would be "absolute reductions in emissions as further growth in the IT [information technology] estate is planned to counter emerging threats".
A GCHQ spokesperson told Declassified: "We manage our estates and staff travel in an efficient and environmentally friendly way to minimise our environmental impact wherever possible, while ensuring we have the systems and working relationships we need to help keep the country safe. We regularly review those measures to further reduce our environmental impact."
Secrecy and clues
The failure to disclose its full GHG emissions data is likely to spark calls for more transparency from GCHQ, which was exposed in 2013 as operating a worldwide eavesdropping and surveillance programme codenamed Tempora. The agency's large computing power means its operations are of particular environmental concern because of high energy use.
A spokesperson for the agency told Declassified: "GCHQ aims to be transparent where we can, however some information has operational implications, which means we cannot release it."
The agency's operations are top secret. Declassified obtained the internal reports from a request made under the Environment Information Regulations, one of only two pieces of UK legislation which require Britain's intelligence agencies to disclose information.
GCHQ released 10 "Environmental Sustainability reports" for the years 2010 to 2020. The agency said these reports comprise "Annex A" of GCHQ's annual financial reports, which are classified.
"It's difficult to understand why GCHQ does not openly publish data on all main categories of its carbon emissions. The Ministry of Defence does this without being unduly concerned about national security, so GCHQ should do too," said Dr Stuart Parkinson of SGR.
Previously classified environmental reports prepared by GCHQ from 2010-20
(see full document in original article)
The internal reports also note a number of "reportable" environmental incidents at GCHQ facilities.
At an unnamed GCHQ site in 2013, a valve on a holding tank "was left open and biocide used to clean the cooling system was released to a local watercourse". Biocides destroy harmful organisms by chemical means.
The report mentions that the UK government's Environment Agency investigated and found "no obvious damage had occurred to plant or invertebrate life in the watercourse". GCHQ added that its "processes have been revised to prevent a recurrence of this type of incident".
It appears the incident was not publicised. There are no mentions of it on the Environment Agency's website or in the British media.
It is rare to obtain any information from GCHQ using UK legislation, and the environmental reports give new clues about some aspects of the agency's activities.
It appears that GCHQ significantly expanded its computing capabilities at the beginning of the last decade. The surveillance agency notes that in 2011-12 a "major IT refresh" took place. The following year's report notes that GCHQ is "increasing IT estate [sic]".
There is also evidence that GCHQ is increasingly focusing operations away from its headquarters in Cheltenham, southwest England. The 2014 report notes that "smaller sites… are being used more intensively to meet business needs".
The reports also suggest the profile of the intelligence agency's workforce is changing. Paper usage by the organisation was down 17% in 2015, due in part to "changing demographics (younger people are more likely to be comfortable reading documents on screen)". DM
Matt Kennard is head of investigations, and Mark Curtis is editor, at Declassified UK, an investigative journalism organisation that covers the UK's role in the world.
See: Full Article
---
---