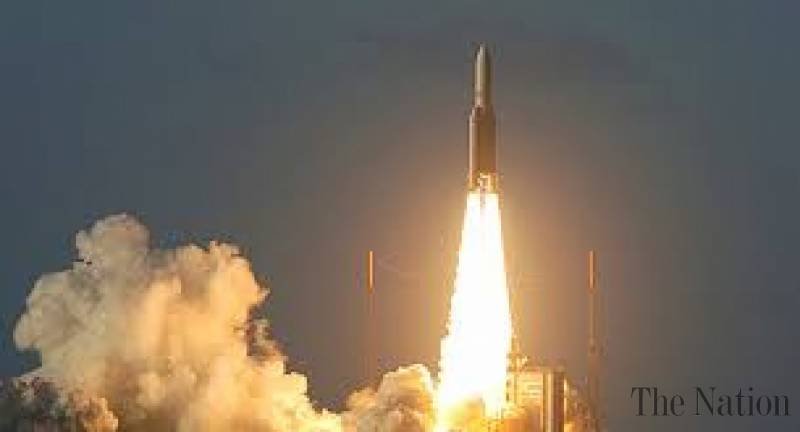 Published in The Nation – 6 February 2021
While the North Atlantic Treaty Organization (NATO) has disavowed an interest in militarizing space, several members of the alliance, including the US, UK, and France, have oriented themselves toward conflict in the space domain in recent years.
The North Atlantic alliance has selected the French city of Toulouse to host its new higher education center for military space affairs.
NATO announced on Thursday the "center of excellence" would be placed in Toulouse, which is also home to France's National Center for Space Studies (CNES), the country's space agency and which will one day be home to its Military Space Command.
Toulouse is also home to major European aerospace industry facilities, including an Airbus training center and a factory owned by Thales Alenia.
According to Defense News, the new space center will be a center of higher military education along the lines of NATO's other centers of excellence, providing a forum for educating leaders and specialists from NATO member states and alliance partners.
"The 'centre of excellence' label is part of the Higher Education Pact implemented by the General Directorate of International Relations and Strategy. The goal [of this pact] is to regenerate and develop the pool of French researchers linked to defense," the French Defense Ministry said in a statement.https://www.facebook.com/v2.9/plugins/quote.php?app_id=106170627023&channel=https%3A%2F%2Fstaticxx.facebook.com%2Fx%2Fconnect%2Fxd_arbiter%2F%3Fversion%3D46%23cb%3Df1d7d4148df066%26domain%3Dnation.com.pk%26origin%3Dhttps%253A%252F%252Fnation.com.pk%252Ff37944c8a70478%26relation%3Dparent.parent&container_width=779&href=https%3A%2F%2Fnation.com.pk%2F06-Feb-2021%2Fnato-picks-france-s-toulouse-for-new-military-space-center-of-excellence&locale=en_US&sdk=joey
A separate Space Center was founded under Allied Air Command at Germany's Ramstein Air Base last year. While NATO has denied any interest in militarizing space, claiming only to wish to study related issues, in 2019 it designated space an operational domain alongside air, land, sea, and cyber, including such missions as reconnaissance and ballistic missile early warning.
By contrast, the Biden administration said earlier this week it was retaining the US Space Force, a sixth branch of the US military created by former US President Donald Trump, and the French defense ministry renamed its air force last year to the French Air and Space Force. The United Kingdom has also established a space command as part of that country's biggest military expansion since the Cold War.
According to the Pentagon, the Space Force was founded to answer new threats posed by Russian and Chinese space weapons, including anti-satellite missiles the US has long possessed. However, Moscow has denied any interest in breaking the 1967 Outer Space Treaty, which banned space weapons, and the unceasing flow of lucrative contracts to defense firms for offensive and defensive systems for the Space Force suggest a more-than-slight influence by the military-industrial complex.
See: Original Article
---
---