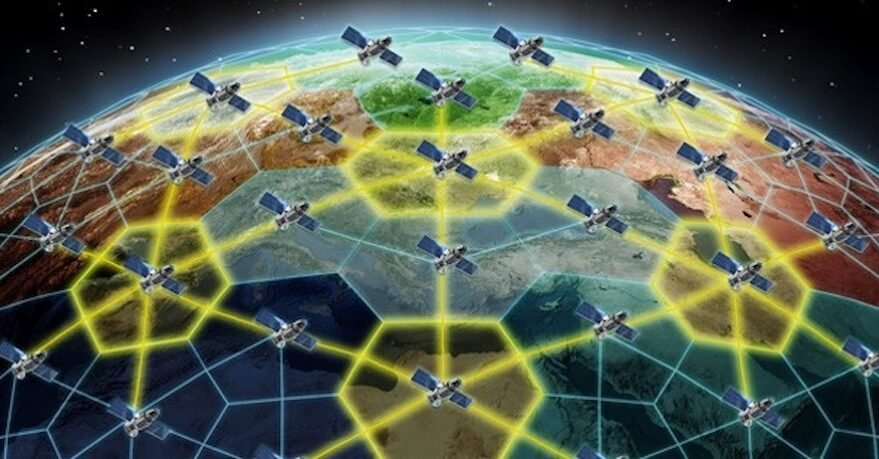 By Sandra Erwin,
Published by Space News, 20 December 2021
DARPA is pursuing a new laser terminal design that would make it easier for government and commercial satellites to exchange data
WASHINGTON — Mynaric has been selected to participate in a Defense Advanced Research Projects Agency program to develop next-generation laser communications terminals to connect government and commercial satellites, the company announced Dec. 20. 
Germany-based Mynaric makes optical communication terminals, or devices that use lasers to send data across space.
DARPA is pursuing a new laser terminal design that would be compatible with any constellation and make it easier for government and commercial satellites to talk to each other.  The program is called Space-BACN, short for space-based adaptive communications node.
Mynaric will work on the "architectural design of a next-generation optical communications terminal as part of the phase 0 of Space-BACN program," said the company's president Tina Ghataore.
DARPA is expected to select other suppliers for the Space-BACN program. Mynaric and other providers will propose ideas on how to produce optical communications terminals that are constellation agnostic, smaller and cheaper than current models. DARPA said its goal is to have terminals that can transfer data at speeds of 100 gigabits per second and cost around $100,000 each.
The Space-BACN program envisions an optical communications terminal that could be reconfigured to work with most of today's optical inter-satellite link standards, said Tim Deaver, Mynaric's vice president of strategic solutions.
In the first 15-week phase of the program, selected suppliers will develop the architectural design. DARPA then will chose some providers to continue into the next 14-month phase and develop a bench-top model of the optical communications terminals. Companies selected for the final 20-month phase will build an actual prototype version of the future product.
Deaver said the Space-BACN program is seeking "scalable and affordable solutions to bridge the gap between upcoming commercial and government communication architectures."
See: Original Article
---