By Mike Wall,
Published by Space.com, 4 October 2023
The money will come from the Japanese government.
Astroscale just scored up to $80 million from the Japanese government to continue its fight against space junk.
The Japan Ministry of Education, Culture, Sports, Science and Technology (known as MEXT) picked Astroscale "to develop an on-orbit inspection demonstration mission that will image and diagnose a large, defunct satellite in space," the Japan-based company announced in a press release on Monday (Oct. 2).
The project, which was selected via MEXT's Small and Business Innovation Research program, will run through March 2028, if all goes according to plan. The maximum total value is 12 billion yen (about $80 million USD at current exchange rates), Astroscale representatives said.
Astroscale — which has subsidiaries in the United Kingdom, the United States, France and Israel — aims to help humanity deal with its growing space junk problem. 
The company has already tried out some of its tech in orbit. In 2021, it launched the ELSA-d demonstration mission, which used a magnetic system to capture a piece of simulated orbital debris. 
More such trials are in the offing as well. Astroscale is eyeing 2025 for the first in-orbit test of its ELSA-M servicer spacecraft, which is designed to grab and dispose of satellites at the end of their operational lives — and to do so repeatedly.
ELSA-M will also employ a magnetic system, which requires that the target satellite be equipped with a compatible magnetic plate. But Astroscale is also developing a servicer that will grapple targets using a robotic arm. This system is scheduled to get its first off-Earth test in 2026 or thereabouts, on a mission called Cosmic (for "Cleaning Outer Space Mission through Innovative Capture").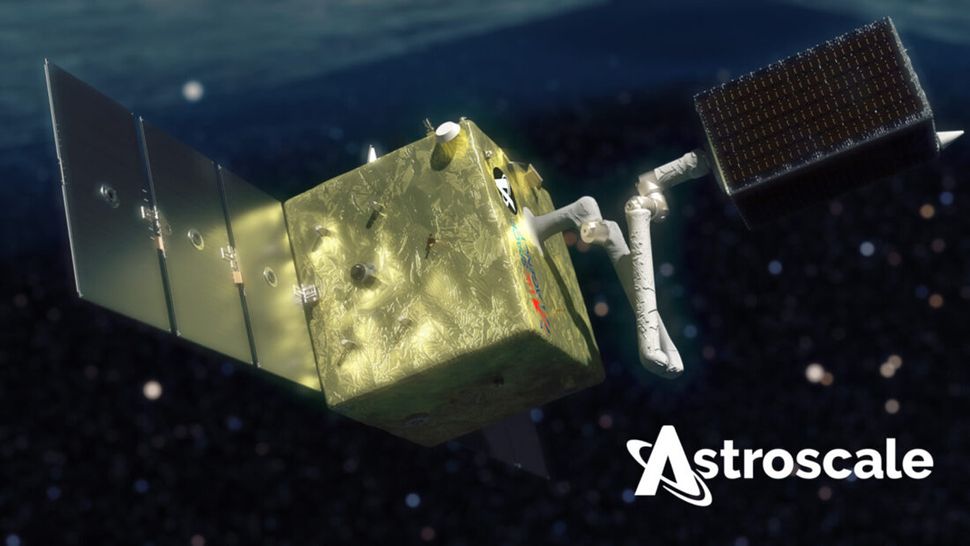 Astroscale is also working on a mission called ADRAS-J ("Active Debris Removal by Astroscale-Japan"), which is slated to launch later this year toward a used rocket body in orbit.
During ADRAS-J, an Astroscale spacecraft will "rendezvous with a Japanese upper stage, demonstrate proximity operations and gather images to assess the rocket body's condition, including spin rate, spin axis and condition of the structure," company representatives wrote in Monday's statement.
The newly announced MEXT-funded project will further advance the tech needed to do such tricky orbital work, "in addition to inspection and characterization capabilities for a diverse range of active spacecraft and large debris objects in space," Astroscale wrote.
See: Original Article
---