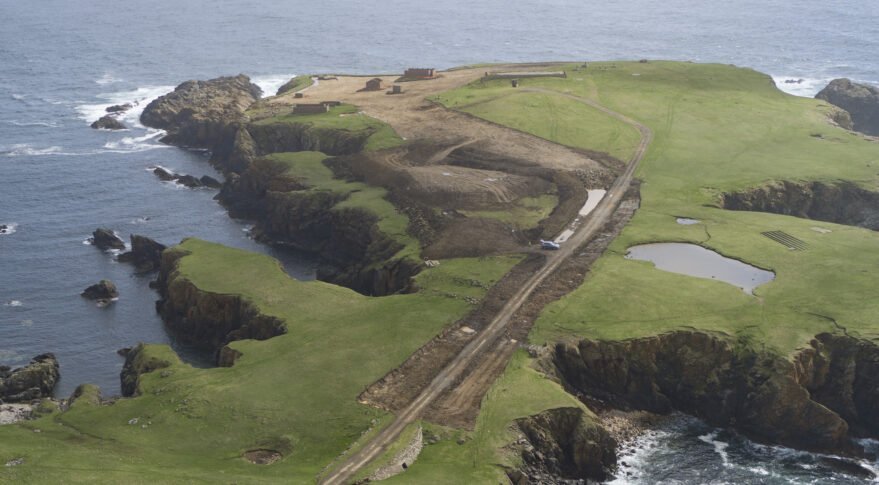 By Jason Rainbow,
Published by SpaceNews, 2 June 2022
TAMPA, Fla. — Lockheed Martin no longer expects its UK Pathfinder mission will fly this year, although it remains in the running to perform the first-ever vertical launch to orbit from British soil.
With British microlaunch startup Orbex targeting this year or early next for its maiden flight, the delay appears to pull Lockheed Martin and its launch partner ABL Space Systems behind in the race to perform the United Kingdom's first vertical orbital launch.
"There are a number of programme dependencies that we continually manage which makes the first quarter of 2023 more favourable," Nik Smith, Lockheed Martin's regional director of space for the U.K. and Europe, told SpaceNews via email.
These include "the launch vehicle and spaceport maturation and license application approvals," he said.
Lockheed Martin secured British government funding in 2018 to help develop a domestic launch capability. 
The company later picked ABL to perform a launch in 2022 from SaxaVord Spaceport at the northernmost part of Scotland's Shetland Islands.
However, the RS1 rocket that ABL plans to use for the UK Pathfinder mission has suffered delays following a test accident in January.
ABL, which had previously planned to conduct RS1's first launch from Kodiak Island in Alaska early in 2022, now aims to debut the rocket in early summer.
Dan Piemont, president and co-founder of ABL, said: "We'll want to see a few flights of the rocket in the U.S. before we fly it in Scotland, but there will be plenty of opportunity for that."
ABL is also slated to fly two prototype satellites for Amazon's Project Kuiper broadband megaconstellation in the fourth quarter of 2022.
Piemont said ABL plans to build the rocket and launch system in California before shipping them by sea to Scotland for the UK Pathfinder mission.
He said in "the future we'll evaluate doing as much of the work as possible within the U.K."
While transporting the rocket by boat will take about a month, he added it is possible to use a plane if the company needs to move faster.
Astra also has plans to carry out launches from SaxaVord starting 2023, which it said May 10 are pending final agreements and regulatory approvals.
Spaceport readiness
SaxaVord announced May 24 that its final planning applications have secured Scottish government approval, enabling it to finish construction to be ready for orbital launches before the end of 2022.
The spaceport is being prepared to perform a site-wide rehearsal in early July, which aims to test facilities by launching a tiny rocket to an altitude of 3.6 kilometers — well below the cruising altitude of commercial airlines.
A portable launchpad system will loft the roughly 3-meter-tall rocket from the Lamba Ness peninsula, where a permanent launchpad remains under construction.
Despite the rocket's small size, SaxaVord's operational team hope to simulate, practice and evaluate all the processes required to launch a much larger rocket. These include vehicle tracking and clearance procedures for airspace and maritime safety.
The test rocket will use a small parachute to slow its descent to the sea after launching from the northernmost part of Scotland's Shetland Islands, where Scottish marine engineering firm Ocean Kinetics will help recover it.
"This exercise will mark another exciting step in SaxaVord and Shetland's journey towards becoming the home of the UK's first vertical launch spaceport," SaxaVord Spaceport CEO Frank Strang said in a statement.
SaxaVord's first commercial mission could come sooner.
Mario Kobald, CEO of German startup HyImpulse Technologies, told SpaceNews it is planning to demonstrate its SR75 suborbital sounding rocket from SaxaVord this fall.
The mission will carry a payload for German microgravity research startup Yuri.
Kobald said it will also "demonstrate our propulsion technology and other key systems that will be also on our SL1 [orbital] launch vehicle."
SL1 was previously slated to debut in late 2022, but Kobald said this is now planned for 2024.
"We have customers who booked slots on our maiden launch and launch options," he said, and a "launch site will be announced in the future."
Orbital bragging rights
Orbex is preparing to launch its Prime orbital rocket from Space Hub Sutherland on the north coast of mainland Scotland.
The startup unveiled a full-scale prototype of Prime May 11 that it plans to use to perform integrated tests ahead of its maiden flight.
The integrated testing paves the way for dress rehearsals of rocket launches and the development and optimization of launch procedures.
As with RS1's maiden flight in the U.K., Prime's debut depends on launch vehicle tests, launch site construction and regulatory clearances.
The first time a satellite is sent to orbit from the U.K. is set to take place from Spaceport Cornwall, in southwest England, this summer via Virgin Orbit's LauncherOne air launch system.
Jim Simpson, chief strategy officer of Virgin Orbit, recently said it expects to perform the launch in late August — pending regulatory approval.
Virgin Orbit's rocket system relies on a modified carrier aircraft to perform what is known as a horizontal launch.
See: Original Article
---