European companies already have concepts that could feature in the capsule competition
By Jonathan Amos,
Published by the BBC, 7 November 2023
A robotic capsule to carry cargo to and from the International Space Station is to be developed under a competition run by the European Space Agency.
It's anticipated the vehicle will make its maiden voyage in 2028.
The initiative marks a big shift in the way Esa has traditionally run its projects.
The competition's winner will receive some funding and technical support from the agency, but it must operate the capsule on a commercial basis.
It will have to part-fund the development and then "sell" the re-supply "service" to Esa, who will become the "anchor customer".
If the endeavour is successful, the company behind the new capsule may be asked to upgrade it so it can also carry Esa astronauts into orbit, again on the basis of a commercially contracted service.
"We will conceive [the capsule] in a way that it's not a dead end, meaning that it's open and can evolve in the future to a crew vehicle, if member states decide to do so," said Esa director-general Josef Aschbacher.
"Eventually, it could also evolve [to go to] other destinations, possibly to the Moon," he told reporters.
A tiger team was being set up inside the agency with an initial budget of €75m (£65m) to get the competition under way, the DG added.
The idea was enthusiastically backed by Esa member states at a summit in Seville, Spain, on Monday.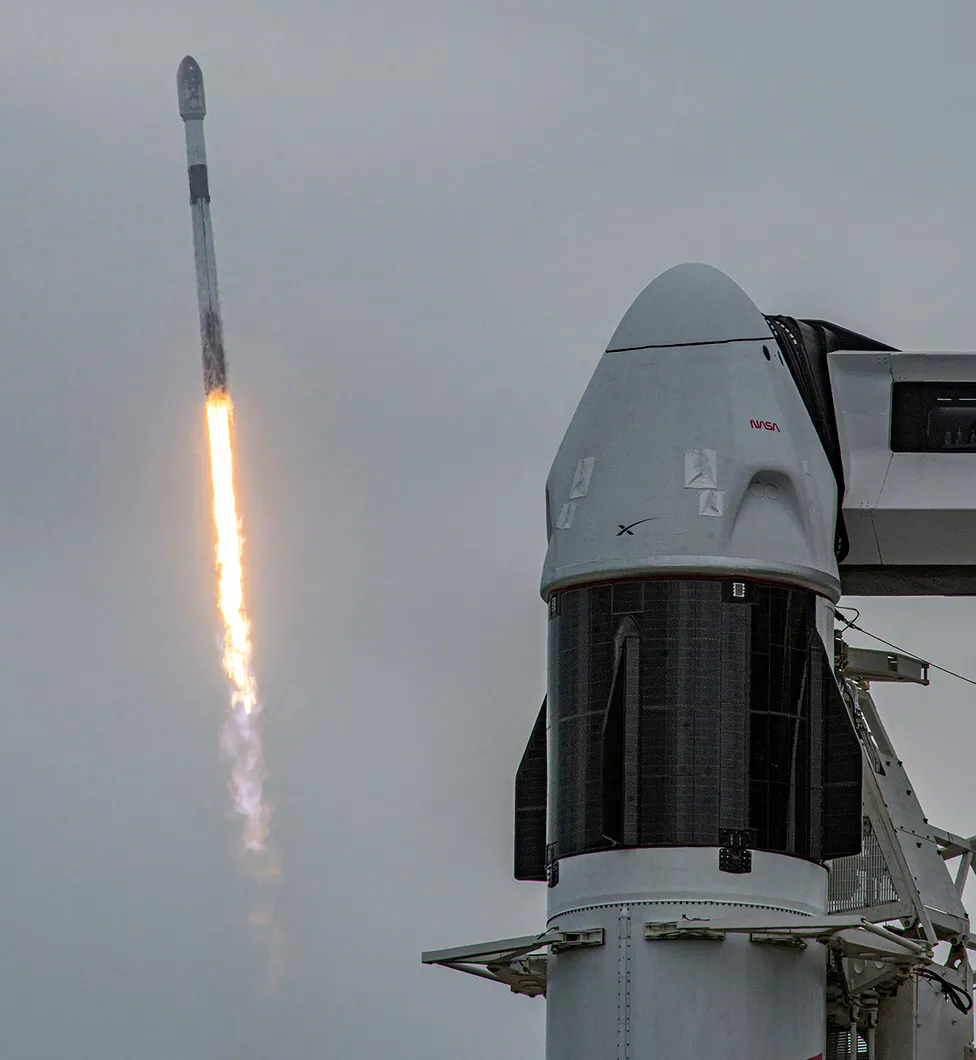 The competitive procurement model is one that has worked extremely well for the American space agency.
Nasa used to own and operate all its space vehicles. But when the famous space shuttles were retired, it opted instead to start seeding new providers, offering them fixed-price contracts and encouraging progress with milestone payments.
This is how entrepreneur Elon Musk's SpaceX company emerged. His Californian firm has since become the dominant supplier to Nasa of space transportation services. The US agency purchases seats in SpaceX capsules to get its astronauts to and from the ISS, and contracts SpaceX rockets to send science missions far beyond Earth.
The Esa competition will try to replicate this model which, in the arena of transportation, has given Nasa access to faster, more innovative and lower-cost space technologies.
Anna Christmann, a Green politician leading aerospace policy in the German government and chair of the Seville summit, said Esa was going through a paradigm shift.
"Public money is needed to start these kinds of competitions, but then that attracts investors to put money in through private companies," she commented.
"When we compare space budgets, Europe is not so different from others on the public side. The bigger difference is on the private side of investment, and that's what we want to change."
Potential capsule contenders already exist in Europe. Start-ups such as The Exploration Company and Rocket Factory Augsburg have concepts they may wish to enter.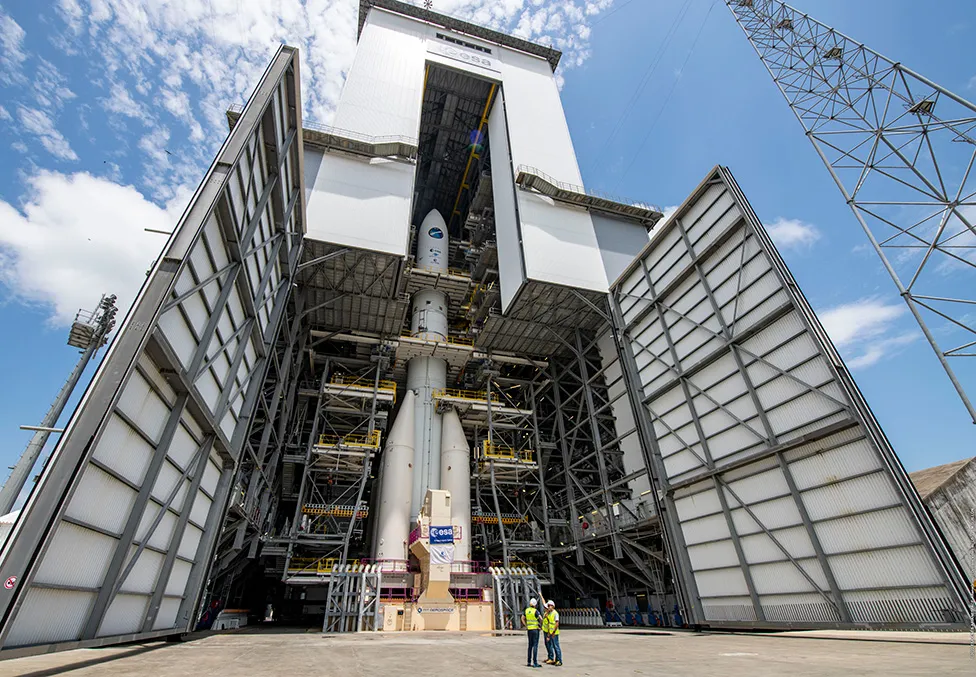 Esa member states also committed in Seville to use the approach for procuring rockets in the long term.
Today, Europe's launchers are in crisis. The new heavy-lift Ariane-6 vehicle is years behind schedule and the medium-lift Vega-C rocket is out of action because of recent failures.
Esa member states have taken measures, at considerable cost, to try to put these projects back on track, but there is a recognition that the current malaise must not be repeated in the decades ahead.
To that end, European industry will also be challenged to provide next-generation rockets on the service model, limiting the liability of European taxpayers, who've been asked to dig deep to subsidise current hardware.
Ariane-6, for instance, will be receiving up to €340m (£295m) a year in support payments during the early phase of its exploitation.
"All 22 member states of Esa have agreed that we have to change how we procure the launchers of the future," Dr Aschbacher said.
The Seville meeting also took decisions that will see satellites play a greater role in helping European nations achieve their net-zero goals. A good example is using space data to route planes more efficiently so they contribute fewer greenhouse gases.
In addition, Esa opened its Zero Debris Charter to signatories. This encourages everyone operating in space to leave behind no hardware that might collide with operational missions.
The UK, one of the big four nations in Esa, will be introducing a new regulatory framework early next year that aims to promote good behaviour and foster a market for services that remove trash from orbit.
"We want to reward compliant operators," said UK science minister George Freeman.
"If you're bringing back what you put up, if you're doing in-flight servicing and not contributing to space debris – we're going to give you faster licensing, better insurance and quicker access to finance," he told BBC News.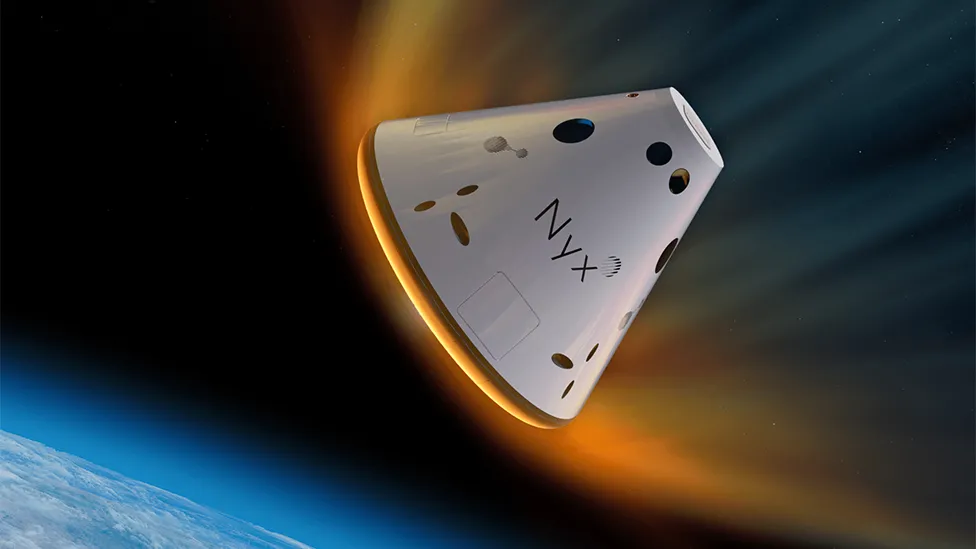 See: Original Article
---