By Tom Ambrose,
Published by The Guardian, 1 March 2023
After Virgin Orbit's failed mission, Commons committee hears complaints about regulator
Britain's failed attempt to send satellites into orbit was a "disaster" and MPs are being urged to redirect funding to hospitals, with the country now seen as "toxic" for future launches.
Senior figures at the Welsh company Space Forge, which lost a satellite when Virgin Orbit's Start Me Up mission failed to reach orbit, said a "seismic change" was needed for the UK to be appealing for space missions.
Lengthy delays by the Civil Aviation Authority (CAA), as well as the launch failure, had left Space Forge six months behind its competition in the race to be the first company to bring a satellite back down to Earth, when it had been six months ahead, the science and technology committee heard.
Patrick McCall, a non-executive director at Space Forge, said: "The CAA is taking a different approach to risk, and a bit to process and timing as well. But I think unless there is, without wanting to be too dramatic, a seismic change in that approach, the UK is not going to be competitive from a launch perspective.
"I think the conclusion I've reached is right now it's not a good use of money, because our regulatory framework is not competitive."
He added that the UK ought to consider spending the money it was investing in launch capability on other areas, such as hospitals.
Joshua Western, the company's chief executive, described the portal for applications and email correspondence taking up to six weeks, suggesting there was a lack of engagement with UK authorities.
He compared this with Portugal, where he said someone from the government or from the regulator was in contact on more or less a weekly basis.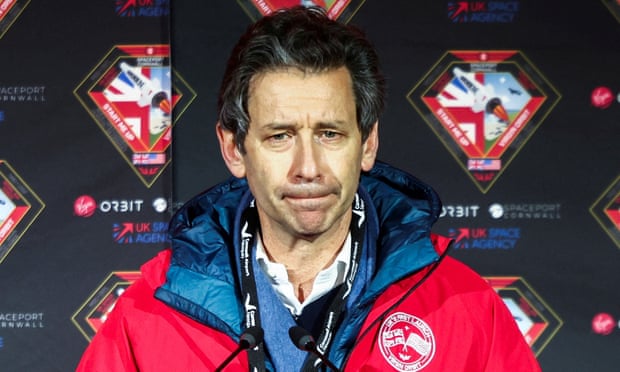 "Quite frankly it costs us more to license our satellite for launch than it did to launch it," Western told the committee.
A dislodged fuel filter was the cause of the failure of the first attempt to launch satellites into orbit from Cornwall, Virgin Orbit said.
The LauncherOne rocket's thrust had a premature shutdown, resulting in rocket components and payload plummeting into the Atlantic.
Greg Clark, the chair of the committee, said it was a "disaster" that an attempt to show what the UK was capable of had turned "toxic for a privately funded launch".
"We had the first attempted launch but the result is that you as an investor in space are saying there is no chance of investors supporting another launch from the UK with the current regulator conditions."
Dan Hart, the CEO of Virgin Orbit, told MPs he had expected the CAA to work more similarly to the Federal Aviation Authority in the US but he had found the UK regulator more conservative.
The company has since ended its contract with Spaceport Cornwall at Newquay airport but said it was still hoping to launch from the site in the future.
Sir Stephen Hillier, the chair of the CAA, said: "Our primary duty is to ensure that the space activity in the UK is conducted safely. The CAA licensed in advance of technical readiness."
See: Original Article
---