Published by the BBC, 15 November 2023
The timetable for what could be the first rocket launch from Shetland's SaxaVord spaceport has been set out.
German rocket firm Hylmpulse will attempt sub-orbital launches – flights that are not fast enough to stay in outer space – from August 2024.
Full orbital launches will take place from 2025, according to a letter signed by Hylmpulse and the spaceport.
The site has still to be approved by the Civil Aviation Authority but hopes to be commercially operational by 2030.
A number of companies are also working to launch rockets from the site in the coming years.
Hylmpulse Technologies was due to have its inaugural launch at Unst this year, but the move was delayed as permissions had not been granted.
Another German company, Rocket Factory Ausburg (RFA), is also planning an orbital launch early next year, followed by a Lockheed Martin/ABL Space Systems launch later in 2024.
RFA UK, a subsidiary of the German firm, was recently awarded £3.5m from the UK Space Agency to support rocket launch preparations.
The spaceport is situated on the UK's most northerly inhabited island, home to fewer than 700 people.
Once operational it will carry small satellites into space.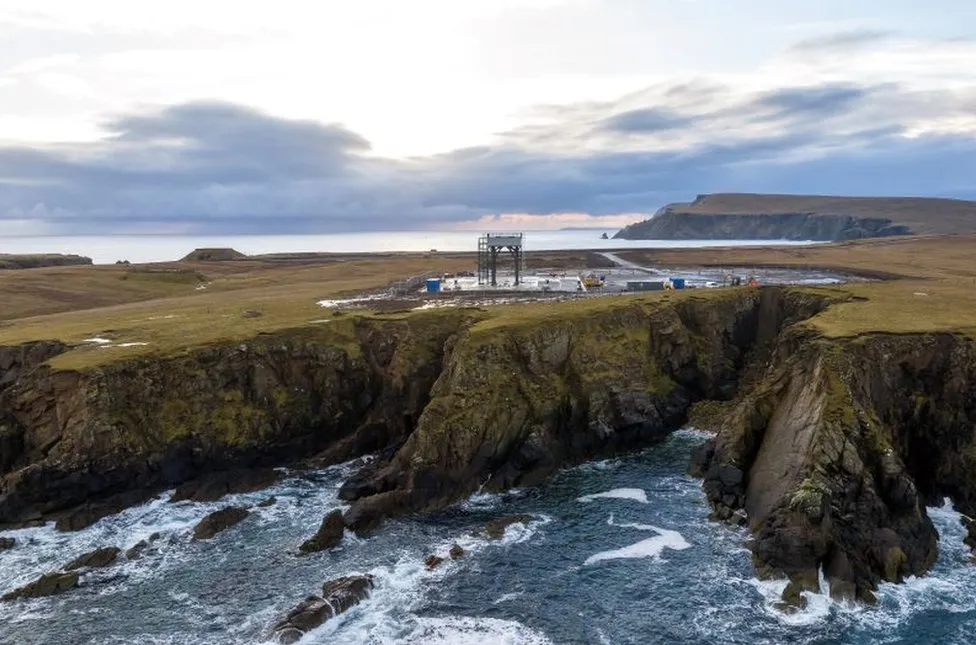 SaxVord Spaceport is the company which owns the site and overall project.
Business development manager Robin Huber said: "HyImpulse Technologies have been an integral part of the SaxaVord journey and a fantastic supporter of our vision.
"We are delighted to announce that we have reached an agreement for a program that will culminate in the company having a permanent presence in Unst as it gears up towards full commercial operations."
HyImpulse has been carrying out engine tests on Shetland since early 2021.
It will attempt its maiden sub-orbital launch early next year from Australia.
The spaceport built on tiny Scottish island Unst
Christian Schmierer, the company's co-CEO, said it was looking to expand operations in the UK for work on propulsion development and testing, rocket structures and ground infrastructure in the coming months. CEO Mario Kobald added: "The Shetland Isles and SaxaVord Spaceport are an integral part of HyImpulse's journey to space.
"We have been in close collaboration with SaxaVord since 2021 and have been doing our flight motors qualification testing also on the islands. We are looking forward to carrying out our first orbital rocket launches from SaxaVord Spaceport."
Four other spaceports are planned for Scotland – Space Hub Sutherland in the Highlands, Spaceport 1 in the Western Isles, Prestwick Spaceport in South Ayrshire and Spaceport Machrihanish in Argyll.
Elsewhere in the UK, there is Spaceport Cornwall in south west England and plans for Spaceport Snowdonia in Wales.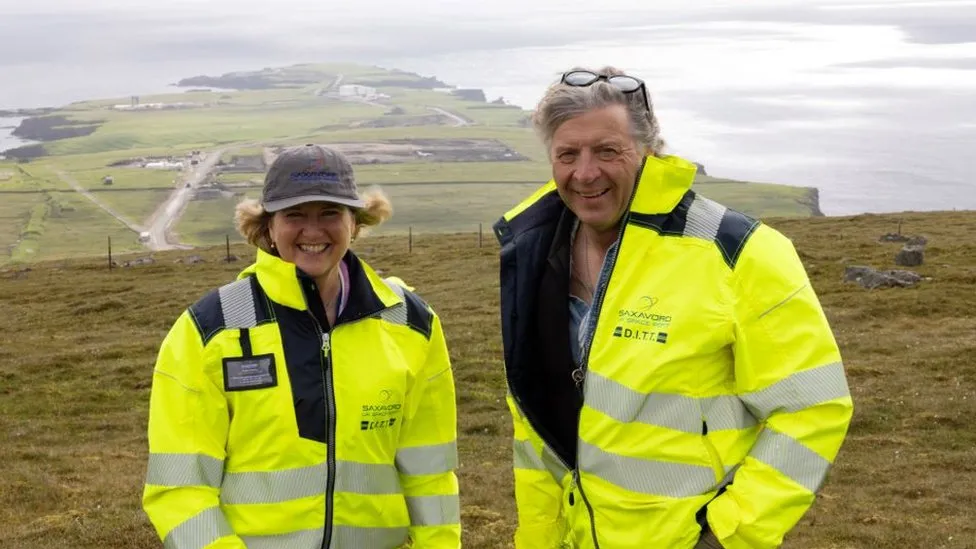 Analysis by Laura Goodwin, Innovation correspondent, BBC Scotland
We visited the SaxaVord Spaceport in August.
Standing on top of the huge launch stool, owner Frank Strang explained why its remote location has made Unst the current front runner to offer vertical launches taking small satellites into space.
While launch pad Fredo is complete, construction was already under way on two more.
The ambition is that eventually up to 30 rockets a year could be launched from this remote spot.
But before that can happen various tests and clearances will need to be completed.
This timetabled agreement between SaxaVord and HyImpulse gives us some sense of the proposed timeline, although other firms like Rocket Factory Augsburg are also looking to launch from Unst.
SaxaVord is still waiting to get its spaceport licence from the civil aviation authority. Further licences will also be needed for any launch.
See: Original Article
---