Published by The BBC, 27 October 2023
A satellite launch company involved in a spaceport project in Shetland has been awarded £3.5m.
RFA UK will use the UK Space Agency funding to support its preparatory work for the first launch of a rocket from SaxaVord, which is expected next year.
The spaceport is being constructed on the site of a former RAF radar station on Unst, and is to be used for sending small satellites into space.
RFA UK is based in Grantown-on-Spey in the Cairngorms National Park.
It is a subsidiary of Rocket Factory Augsburg AG, a German company which has exclusive access to a SaxaVord launch pad called Fredo.
A 30m (98ft) rocket, RFA One, is being developed to carry satellites into a polar orbit 311 miles (500km) above the Earth's surface.
Satellites in polar orbits pass over both the North and South Poles.
RFA UK and SaxaVord said they expected the spaceport to create about 90 jobs locally once the site was fully operational.
The UK Space Agency has previously awarded Lockheed Martin £23.4m in two separate grants to support its launch operations at SaxaVord.
The US aerospace giant is building what it calls a small launch orbital manoeuvring vehicle in Reading, Berkshire.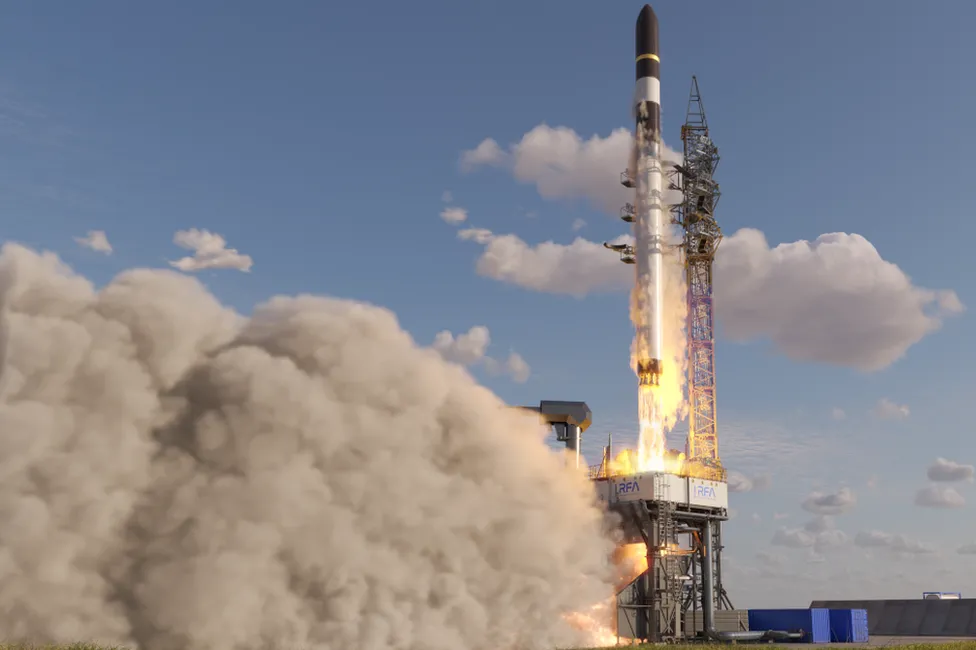 Jörn Spurmann, RFA UK managing director, said his company was eagerly anticipating next year's inaugural launch.
UK Science Minister George Freeman said the latest investment in SaxaVord would lead to new jobs.
Husband and wife Frank and Debbie Strang bought the site on Unst about 15 years ago with an idea to turn it into an eco-tourism attraction.
But the plan changed when the UK government was looking for potential sites for vertical launches of small rockets carrying satellites.
The Strangs continue to be actively involved in SaxaVord Spaceport.
See: Original Article
---